5 Things To Do This Summer
April 26, 2017 - 3 minutes read
Summer holidays are a great way to relax and unwind after a long year of gruelling hard-work. But no matter how longingly we had dreamt of the holidays when we were in the middle of our final exams, after a week or two of pure chilling, it's easy to get tired doing nothing. So if you don't want to waste your time binging on TV shows at home with a bowl of food on your belly, continue reading this article as we show you ways in which you can make your summer more happening.
Treat your belly to sumptuous meals
Summer holidays are your chance to explore the food world and treat yourself right for having successfully managed to get through your college year. The best part is, you don't have to worry about draining your savings on the bill. Faasos allows Frapp students to enjoy a 100% cashback on their first order. You can satisfy your pallet by choosing items ranging from wraps to rice feasts and a lot more.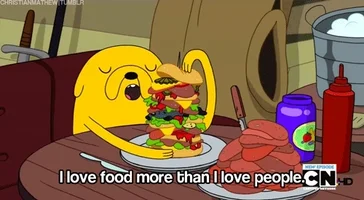 Enjoy the action on the big screen
Instead of sitting on your couch watching TV, go out and experience the wonderful world of cinema on the big screen. Use the BookMyShow code to avail a discount of Rs. 100 or 50%, whichever is lower. You can take other movie buffs along with you and have a good time.
Upgrade and recycle
Techies can hardly go without wanting to lay their hands on the latest models and if you are planning to buy a new gadget for yourself, be sure to get rid of your old ones in a smart way. Cashify is an instant an assured sale platform for old and used electronics and you can now earn an extra Rs. 150 on every smartphone or laptop you sell on Cashify.
Make your Gadgets look pretty
Now that you've bought your new phone or even if you're using an old one, you can jazz it up by dressing it in high quality, exclusively designed mobile cases. Frapp users can avail an exclusive 20% off on all mobile cases from Cover It Up.
Unleash the Gamer Within
If you're a gaming enthusiast looking for the best gaming experience this summer, then we've got good news for you. TheSpartanPoker.com is an online gaming hub that aims to bring the sophistication and quality of a world class online gaming platform. Frapp students can sign up using the coupon code to get a free welcome bonus of Rs. 100.
Hope this list was helpful. Happy Holidays!
Tags:
cinema
,
food
,
Frapp tips
,
gadgets
,
gaming
,
hacks
,
recycle
,
Summer
,
summer hacks